Air Conditioning Services in Redding, CA
When it comes to dependable air conditioning services in Redding, CA, trust Bickley's HVAC to keep you cool all year round. Our skilled technicians specialize in comprehensive air conditioning repair and installation services for all makes and models.
AC Repair and Installation in Redding
Is your air conditioner acting up? Our team at Bickley's is well-equipped to diagnose and repair any AC issues you might encounter. From minor glitches to major breakdowns, we've got you covered. Additionally, we are proud authorized installers of York air conditioners, ensuring top-notch installations backed by quality and efficiency.
York Air Conditioner Installation
Bickley's HVAC is a trusted provider of York air conditioner installations in Redding, CA. We understand the importance of a reliable and energy-efficient cooling system, and that's why we recommend York. Let us help you choose the right model for your needs and provide a seamless installation experience.
Seasonal Maintenance for Optimal Performance
Keep your air conditioner running smoothly year after year with our comprehensive seasonal AC maintenance services. Regular upkeep is essential for maximizing efficiency, preventing unexpected breakdowns, and extending the lifespan of your AC unit. Count on Bickley's to ensure your comfort no matter the season.
Choose Bickley's HVAC for Your AC Needs
Bickley's HVAC has been a trusted name in Redding, CA, for air conditioning services. Our commitment to quality craftsmanship, exceptional customer service, and competitive pricing sets us apart. Whether you need repair, installation, or maintenance, our team is dedicated to delivering top-notch results that exceed your expectations.
Contact us today to schedule your air conditioning service with Bickley's HVAC. Your comfort is our priority.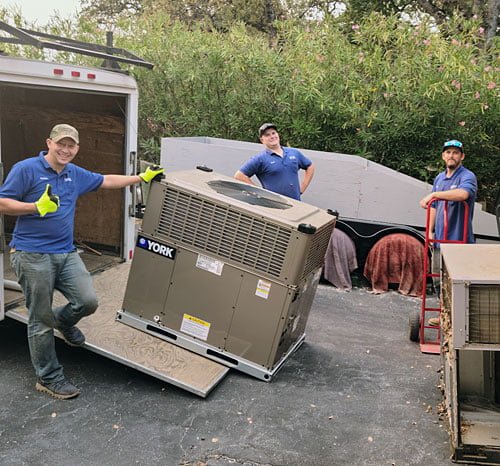 for Air Conditioning Services in Redding, CA