Indoor Air Quality in Redding, CA
Air quality solutions in Redding, CA to purify the air inside your home.
As your premiere Redding HVAC Contractor, we offer a full line of indoor air quality products that work together to clean, refresh and protect your indoor air.
The ultimate way to improve indoor air quality is to introduce fresh air from outside. But how can you use fresh air from outdoors without changing your indoor air temperature? It's easy with a York® recovery ventilator system because:
When you want a fresh perspective on indoor air quality, consider a York® heat or energy recovery ventilator.
Solution is Dilution: Experience the ultimate in indoor air quality by introducing fresh air from outside without wasting energy from the exiting air stream.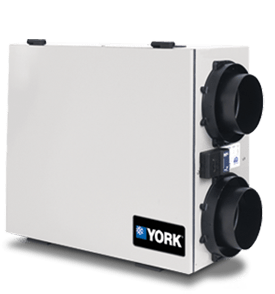 York® Affinity™ Air Cleaners
With a York® Affinity™ air cleaner, your family will feel their best when allergy season is at its worst because:
Feel healthier and keep your home cleaner with a York® Affinity™ Whole House Air Cleaner.
Efficient 'Round the Clock: Efficient 24 x 7 operation means your indoor air is being cleaned so your family will feel their best when allergy season is at its worst.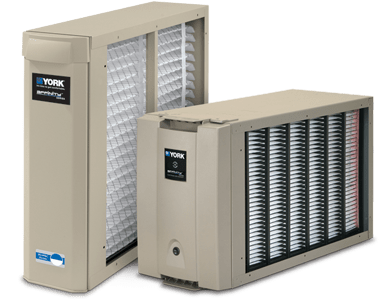 York® Affinity™ Series Premium Humidifiers
With a York® Affinity™ Premium Humidifiers maintain indoor humidity levels at 25-45% to protect your health and your home furnishings. It's the best way to minimize respiratory issues, static electricity, cracked furniture and wood work because it:
Maintain optimal indoor humidity levels with a York® Affinity™ Series Humidifier.
See Real Energy Savings: Added moisture keeps you feeling warm with a lower thermostat. Just three degrees off the thermostat yields about five percent off your bill.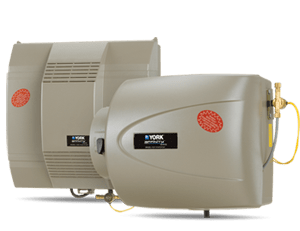 York® Whole-House Dehumidifiers
See Significant Energy Savings: Central dehumidification keeps you feeling cool while running your AC less – cutting annual cooling costs up to 18%.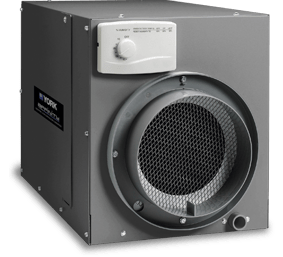 York® Ultraviolet Air Treatment Systems
See Energy Savings: Your system uses less energy, because the UVC light continuously cleans the coil to prevent buildup from limiting cooling efficiency.