Heat Pump Installation in Redding, CA
If you want the convenience, energy savings, quite operation and space saving, you can't go wrong with a heat pump! Bickley's provides in-home estimates for heat pump installation in Redding, CA. If you think a heat pump would work for your home, call us at 530-527-7188. We have been providing services to Redding, CA for many years, so we know what it takes offer exceptional heat pump services.
Greater Efficiency Equals Greater Savings
Newer HVAC systems can be up to 50% more efficient than units that are 12 or more years old. In fact, advancements in central heating and cooling technology are improving energy efficiency as much as 7% per year. So, replacing a heat pump, air conditioner or furnace that is more than a decade old may be a smart move. Our highest efficiency YORK® systems can cut your heating and cooling bills in half, depending on the efficiency of your old system. With new equipment, the utility savings start paying you back immediately. Plus, you may avoid costly repair bills in the years ahead.
Flexibility to Fit Your Life
The definition of home comfort has changed – today's residential heating and air conditioning systems are smarter, more connected, more efficient and more reliable than ever before. With a new YORK® system, home comfort is built for the way you live. Our thermostats can be programmed to fit your family's schedule and communicate with equipment to ensure proper function. Air cleaners and ventilators can introduce fresh outside air without wasting energy while central humidifying or dehumidifying equipment can also help improve indoor air quality. And system-matched components allow your complete YORK® system to run more efficiently, with greater comfort consistency than ever before. In short, it's a great time to invest in a new home heating or air conditioning system.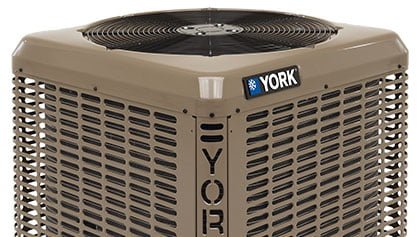 Get a Free Estimate for Heat Pump Installation in Redding, CA