Air Conditioning Maintenance in Redding, CA
When the weather starts to heat up, it's a great time to schedule your air conditioning maintenance in Redding, CA with Bickley's Air Conditioning & Heating. When you take a proactive approach to maintaining your air conditioner, costly repairs are less likely to happen. It provides early detection of potential air conditioning system problems and save money by increasing your system's energy efficiency. Having your air conditioning maintained not only satisfies manufacturer warranties, but will assure that your AC will cool your home. We offer seasonal AC tune-ups & maintenance. We will keep you're AC running efficiently all summer long.
AC Tune-up
Our AC tune-up in Redding can keep your system working effectively during the warm summer months. Most central air conditioning repairs can be avoided with routine maintenance or seasonal tune-ups. Your air conditioner is a significant investment, so it only makes sense to take care of it. Call Bickley's for an AC tune-up in Redding.
Air Conditioning Replacement in Redding
Understanding when it is the right time for an air conditioner replacement, repair or maintenance is very important. Sometimes repair is all you need, but sometimes the air conditioner cannot be fixed and replacement is necessary. Knowing that it's time to replace your air conditioner is only half the problem, now you need to choose the right cooling system for your comfort needs & budget.
Bickley's Air Conditioning & Heating will assist you with picking the best air conditioning system for your needs. An air conditioner is a long term investment into your own home. You can trust Bickley's Air Conditioning & Heating with your air conditioning replacement in Redding, CA.
Shane F.
Bickley's is very Professional and completed service as promised. We had Bickley's out again for some A/C Repair Service was Great very Knowledgeable and Honest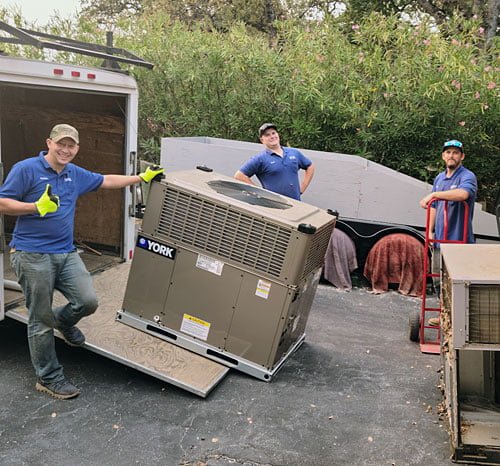 Air Conditioning Maintenance in Redding, CA