Air Conditioning Repair in Anderson, CA
Experiencing issues with your air conditioner in Anderson, CA? Look no further than Bickley's Air Conditioning & Heating for reliable air conditioning repair services. Our team of skilled technicians is dedicated to restoring the functionality of your AC system promptly and efficiently, ensuring your comfort all year round.
Trusted Air Conditioning Repair Services
At Bickley's, we have established ourselves as a trusted provider of air conditioning repair services in Anderson, CA. Our experienced technicians have the expertise to diagnose and fix a wide range of AC problems, from refrigerant leaks to electrical malfunctions. We prioritize customer satisfaction and aim to provide reliable repairs that restore your cooling system's performance.
Prompt and Professional AC Repair in Anderson, CA
When your air conditioner is on the fritz, you need a reliable HVAC company that responds quickly. Bickley's is known for its prompt and professional AC repair services in Anderson, CA. Our team understands the urgency of a malfunctioning cooling system, especially during hot summer months. Count on us to arrive promptly, diagnose the issue accurately, and provide efficient repairs to get your AC up and running again.
Skilled Technicians for Efficient AC Repairs
Our team of skilled technicians at Bickley's is equipped with the knowledge and expertise to handle all types of air conditioning repairs. We stay updated with the latest industry trends and utilize advanced diagnostic tools to quickly identify the root cause of the problem. Whether it's a faulty component, a refrigerant leak, or an electrical issue, we have the skills to fix it promptly and restore the functionality of your AC system.
Transparent Pricing and Lasting Solutions
We believe in transparency when it comes to pricing. Our team will provide you with a detailed explanation of the necessary repairs and their associated costs upfront, ensuring you have a clear understanding of the services we provide. Our goal is to offer lasting solutions that address the underlying issues, preventing future breakdowns and optimizing the performance and efficiency of your air conditioning system.
Expert Air Conditioner Replacement
When your air conditioner reaches the point where repairs are no longer a viable option, Bickley's Air Conditioning & Heating is here to help. Our experienced team understands that sometimes an AC unit simply can't be fixed. In such cases, we offer expert replacement estimates to provide you with a clear understanding of your options. With our knowledge of the latest cooling technologies and energy-efficient systems, we can recommend a suitable replacement that meets your comfort needs and budget. Rest assured that we will guide you through the entire process, ensuring a smooth transition to a new and reliable air conditioning system. Contact us for an air conditioning installation estimate.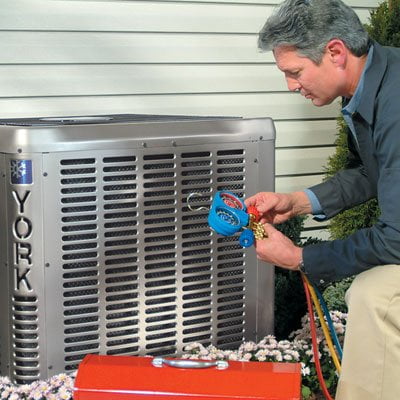 for air conditioning repair