Professional Air Conditioning Installation in Redding
Looking for reliable air conditioning installation in Redding, CA? Look no further than Bickley's Air Conditioning & Heating! Our team of experienced technicians is dedicated to providing high-quality air conditioning installation to our customers.
Expert Advice on Choosing the Right Air Conditioning System for Your Home or Business
At Bickley's, we understand that every home or business is unique, which is why we offer expert advice to help you choose the right air conditioning system for your specific needs. We'll work with you to determine the best cooling solution for your property, taking into consideration factors such as square footage, usage patterns, and budget.
High-Quality Air Conditioning Systems to Meet Your Needs
We offer a wide selection of high-quality air conditioning systems from top brands, including Lennox, Carrier, and Trane. Whether you're looking for a traditional central air conditioning system, a ductless mini-split system, or something in between, we have the right solution for you.
Efficient and Professional Air Conditioning Installation
Our technicians are highly trained and experienced in air conditioning installation, and we take pride in our efficient and professional installation process. We'll work quickly to get your new air conditioning system up and running, with minimal disruption to your daily routine.
Peace of Mind with Bickley's air conditioning installation
When you choose Bickley's for your air conditioning installation needs, you can rest assured that your new system will be installed correctly and operate at peak performance. We stand behind our work with a satisfaction guarantee, so you can have peace of mind knowing that you're getting the best possible service.
Contact us today to schedule your air conditioning installation in Redding, CA!
Michelle C.
The guys who installed our new HVAC system were wonderful! They were all professional and courteous and we are very happy with our new system.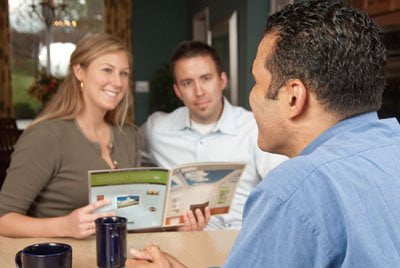 For Air Conditioning Installation in Redding