Furnace Maintenance in Red Bluff, CA
When it comes to furnace maintenance, a tune-up is a crucial aspect that should not be overlooked. If you're in Red Bluff, CA, and in need of a reliable furnace tune-up service, Bickley's Air Conditioning & Heating can help.
Our team of experienced technicians can perform a comprehensive furnace tune-up to ensure that your heating system is operating at its best. We'll check all the components of your furnace, including the blower motor, heat exchanger, burners, and ignition system. We'll also inspect your air filter, thermostat, and ductwork to make sure everything is in good condition.
Regular furnace tune-ups can help prolong the life of your heating system and prevent costly breakdowns. By catching small problems before they turn into big ones, you can save money on repairs and keep your home comfortable all winter long.
At Bickley's Air Conditioning & Heating, we take pride in providing high-quality furnace tune-up services to homeowners in Red Bluff, CA. Contact us today to schedule your appointment and experience the peace of mind that comes with knowing your furnace is running efficiently and safely.
Comprehensive Checklist for Furnace Tune-up Services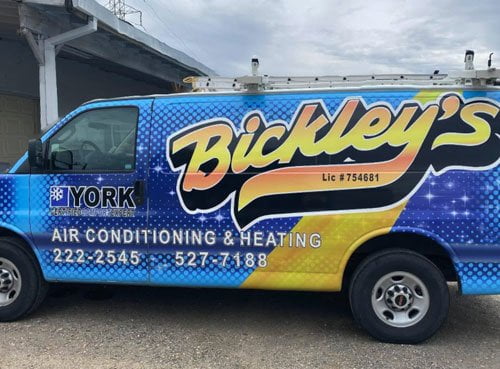 Furnace Maintenance in Red Bluff, CA