Air Conditioning Replacement in Red Bluff, CA
Are you in need of professional air conditioning replacement services in Red Bluff, CA? Look no further than Bickley's Air Conditioning & Heating. With our extensive experience and commitment to quality, we are the trusted choice for all your air conditioning replacement needs. As authorized dealers of York, we specialize in installing their top-of-the-line air conditioning systems, ensuring superior cooling performance and energy efficiency.
When it comes to air conditioning replacement, our team of skilled technicians is here to provide expert installation services. We understand the importance of a properly installed system for optimal performance and longevity. Our technicians have the knowledge and expertise to handle the installation process with precision and professionalism.
Professional Installation of York Air Conditioning Systems
At Bickley's Air Conditioning & Heating, we take pride in offering York air conditioning systems for their exceptional quality and reliability. York is renowned for manufacturing innovative and energy-efficient units that provide superior cooling performance, ensuring your home or business stays comfortable during the hot seasons in Red Bluff.
We understand that every customer's needs are unique, which is why we offer personalized solutions for your air conditioning replacement. Our team will assess your specific requirements and recommend the most suitable York air conditioning system that fits your budget and cooling needs.
Experience Dependable & Expert Air Conditioning Replacement Services
When you choose Bickley's for your air conditioning replacement, you can expect a seamless and hassle-free experience. Our technicians will handle the entire installation process with professionalism and attention to detail. We prioritize your satisfaction, and our goal is to ensure that your new air conditioning system operates efficiently and effectively.
Don't let a worn-out or inefficient air conditioner compromise your comfort. Trust the experts at Bickley's Air Conditioning & Heating for reliable and professional air conditioning replacement services in Red Bluff, CA. Contact us today to schedule a consultation and let our team guide you through the process of selecting and installing the perfect York air conditioning system for your home or business. With Bickley's, you can enjoy a cool and comfortable environment all year round.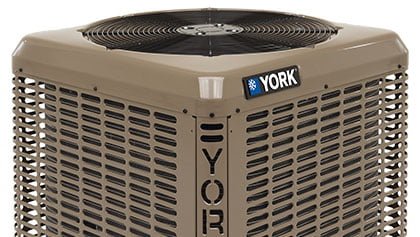 for air conditioning replacement