AC Replacement in Redding, CA
At Bickley's Air Conditioning & Heating, we understand the importance of a reliable and efficient air conditioning system. If you're in need of AC replacement in Redding, CA, our expert team is here to help. With years of experience and a commitment to customer satisfaction, we provide professional HVAC services for both residential and commercial properties.
Trusted AC Replacement in Redding and Surrounding Areas
When it's time to replace your air conditioning system, trust Bickley's Air Conditioning & Heating to deliver exceptional results. Our skilled technicians have the knowledge and expertise to handle AC replacement projects of any scale or complexity. Whether you have a residential property or a commercial establishment in Redding, CA, we can provide reliable and efficient AC replacement services tailored to your specific needs.
With a focus on quality, we use top-notch equipment and follow industry best practices to ensure a seamless installation process. We understand that every customer has unique requirements and budgets, which is why we offer competitive pricing and customized solutions.
Enjoy a Cool and Comfortable Indoor Environment
Don't let a faulty or inefficient air conditioning system disrupt your comfort. At Bickley's Air Conditioning & Heating, we are dedicated to creating a cool and comfortable indoor environment for our customers in Redding, CA. Our AC replacement services will not only improve the energy efficiency of your cooling system but also enhance your overall comfort.
Contact us today to schedule an appointment for AC replacement in Redding, CA. Our friendly and knowledgeable team will guide you through the process, answer all your questions, and ensure a smooth and hassle-free experience. Trust Bickley's Air Conditioning & Heating for reliable AC replacement services in Redding and enjoy a refreshed and comfortable space year-round.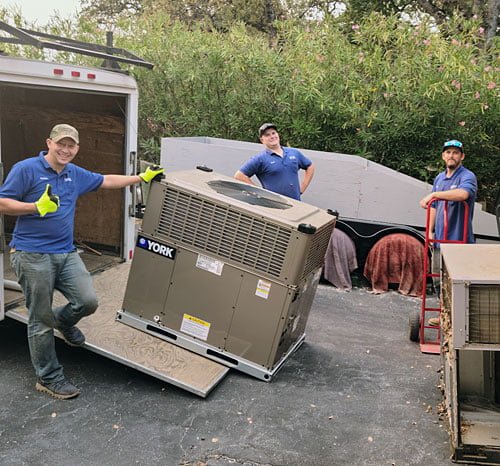 for air conditioning replacement